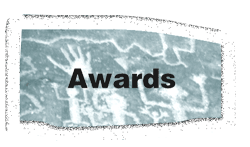 The INFORUM 2001 AWARDS will be awarded to the five most important Czech and Slovak products, services or acts related to electronic information resources of a great importance to the Czech and Slovak information community since January 2000.
Nomination
Anyone can make a nomination to the INFORUM AWARD via a www form. The organizing committee reserves the right to modify the text of the nomination or reject nominations that do not follow the above rules. The deadline for nomination submission is February 10, 2001.
VOTING
Conference participants will vote for the nominated products etc. on their conference applications.
Announcement
The winners of the INFORUM 2001 AWARDS will be awarded at the INFOPARTY festive evening on May 29 in Klementinum.