News
INFORUM 2016 Conference scheduled for May
The INFORUM 22nd conference will take part again in Prague at University of Economics from May 24 to May 25, 2016.
---
Guest speakers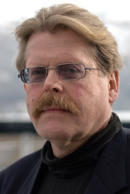 Pål Hermod Bakka
University of Bergen Library

, Norway
Dr. philos Pål H. Bakka is Senior Academic Librarian at the Library of Social Sciences and Music, the University Library of Bergen, University of Bergen. He holds a Doctorate in Political Science from the UoB (1998). His professional career comprises 29 years and 11 months as Academic librarian in charge of the social sciences. For the last 23 years he has worked as Head of collection development at the Social Science Library, including a term as Social science Librarian. He is currently "project owner" of ebrary at the ULB. He has produced a number of publications for example Die Vergleichende Methode in der Politikwissen­schaft, Elements in or Theory of State-Building: An Inquiry into the Structural Preconditions for Successful State-Building in Europe. Dr. Bakka is a permanent book reviewer and op. ed. writer in the nynorsk weekly Dag og Tid, Oslo.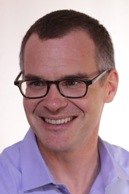 Michael Levine-Clark
University of Denver Libraries

, United States
Michael Levine-Clark is the Associate Dean for Scholarly Communication and Collections Services at the University of Denver Libraries. He is the co-editor of the Encyclopedia of Library and Information Sciences 4th ed. He writes and speaks regularly on strategies for improving academic library collection development practices, including the use of e-books in academic libraries, the development of demand-driven acquisition models, and implications of discovery tool implementation.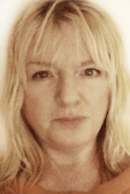 Lyn Robinson
City University London

, United Kingdom
Lyn Robinson has 25 years experience of working, studying and teaching within the field of Library and Information Science. She is well known as the Director of the Library School at City University London (Twitter), and is the co-author of the best selling student textbook "Introduction to Information Science". She has written many papers and is a popular speaker at conferences, workshops and seminars. Lyn's research interests are in information theory, the disciplinary boundaries around LIS, curriculum design, and human information behaviour, especially in novel areas such as cult fandom and coolhunting. Lyn is Assistant Editor for the journal Alexandria, and writes in a personal capacity at http://thelynxiblog.com. She lives in London, and has a personal interest in art, design and digital culture.