News
INFORUM 2017 Conference scheduled for May
The INFORUM 23rd conference will take part again in Prague at University of Economics from May 30 to May 31, 2017. The programme committee is inviting suggestions for topics and speakers for the 2017 Conference.
Survey results
Thank you all for completing the INFORUM 2016 survey, the results are now available for downloading along with the list of winners.
Conference 2016 in Pictures
Have a look at photo galleries of the conference sessions, evening party and exhibition.
---
Guest speakers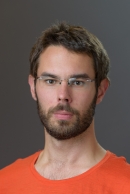 Daniel Albertsson
Swedish University of Agricultural Sciences

, Sweden
Daniel Albertsson is a librarian at the Swedish University of Agricultural Sciences (SLU). He works with acquisitions of E-resources, which make up 97 % of the library's media budget. Statistics is a large part of Daniels workday and he is a member of a national forum, led by the National Library of Sweden, focusing on the practical use of library statistics. He is also a member of the COUNTER Executive Committee.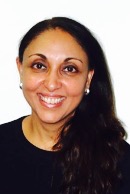 Nazlin Bhimani
UCL Institute of Education

, United Kingdom
Nazlin Bhimani is Research Support and Special Collections Librarian at the UCL Institute of Education (IOE) in London. She supports the doctoral students and researchers at the Institute and is in charge of the Library's Special Collections. Nazlin is a tutor on the Information and Literature Searching module which is taken by students registered at the Centre for Doctoral Education at the IOE. Since 2015, she has taught this course online.
In 2013, Nazlin was awarded the IOE Director's Prize for her teaching and this year, she has been awarded the Provost's Teaching Award for making an outstanding contribution to the learning experience and success of UCL students. She was also the runner up for LILAC's Information Literacy Prize in 2014. Nazlin is a Fellow of the Higher Education Academy. Her publications are listed here.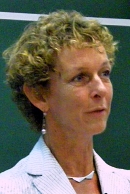 Helle Lauridsen
Independent Information Consultant

, Denmark
Helle Lauridsen has been working in and with academic libraries for over 30 years, in a variety of roles most recently as a Customer Relations manager for ProQuest Workflow solutions coordinating user groups across EMEA and communicating with customers from Scandinavia to the Middle East.
Prior to joining ProQuest in 2006 she worked in the academic library sector, first as a subject librarian for the Chemistry Library at the University of Aarhus and later as Head of Serials and Electronic Acquisitions at the State and University Library in Denmark, organising and implementing the move from print to electronic and communicating and mediating the changes to the end-users. End-user behaviour, information retrieval, and library systems has been a main focus for her ever since trying to teach students to do structure searches using text-based Chemical Abstracts. Helle has an MLIS from the Royal Danish School of Librarianship and a BA in Management from Aarhus Business College.
She lives on a farm near Aarhus in Denmark, where she keeps bees and breeds dogs, sheep and chickens when not travelling.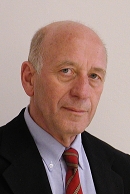 Dietrich Schüller
Phonogrammarchiv, Austrian Academy of Sciences

, Austria
Dietrich Schüller, former Director of the Vienna Phonogrammarchiv, has been actively engaged in the development of audiovisual preservation over the past decades: He was/ is member and partly chair of various International Technical Working Groups with a focus on audiovisual preservation. He was with the Memory of the World Programme of UNESCO since its beginnings, and is presently member of its International Advisory Committee.
An author of numerous publications and editor of two IASA Standards on audiovisual preservation, he is also engaged in training seminars in Europe and abroad, more recently in Albania, SE-Asia, and Colombia.