News
INFORUM 2013 Conference
The INFORUM 2013 will take part again in Prague at University of Economics from May 21 to May 22, 2013.
Survey results
Thank you all for completing the INFORUM 2012 survey, the results are now available for downloading along with the list of winners.
---
Guest speakers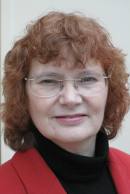 Barbara Buckley Owen
Specialist in Government Information Policy

, United Kingdom
Barbara's thirty-plus years in the information industry have encompassed business information, research library management, development of CD-ROM products, oversight of research projects and government information policy.
At the British Library she was part of the management team for a European Commission-funded project to develop national bibliographies on CD-ROM. She subsequently returned to the British Library to set up and manage a research programme on the value and impact of library and information services and additionally managed its co-operation and international programmes.
She then worked for two government advisory bodies; at the Library and Information Commission she specialised in government information policy, and then as Secretary to the Statistics Commission she gained insight into policy-making at the highest level within the UK government.
This, plus her earlier voluntary work in the pressure group the Coalition for Public Information, inspired her to undertake the recently completed PhD research at Loughborough University into UK government policy on citizens' access to public sector information. The full thesis can be viewed at Loughborough University Institutional Repository website.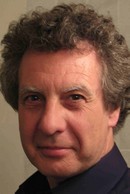 Tim Buckley Owen
Independent Information Industry Commentator

, United Kingdom
Tim is an independent writer on the information industry and a trainer in information skills. With 40 years' experience in the information profession, his career has encompassed information management, writing, editing, training, government policy advice and corporate media & marketing.
He is currently the news editor for FreePint's VIP magazine and LiveWire forum, edits the newsletter and media monitoring service of the Press Database & Licensing Network, and writes regularly for Information World Review. He also runs training courses through his own Buckley Owen Training service, as well as for Aslib, CILIP and Westminster Explained. Skills covered include enquiry handling (both face-to-face and remote), abstracting and summarising (from printed documents and the web), information packaging and presentation, and basic information management. Finally, the sixth edition of his classic textbook, Successful Enquiry Answering Every Time, will be published later this year. Tim's full profile is available on LinkedIn.
Greg R. Notess
Montana State University Library

, United States
Greg R. Notess is reference team leader and a professor at the Montana State University Library. He has been writing, speaking, and consulting about Internet information resources and search engines since 1991. A three-time Information Authorship award winner, he is the "On the Net" and "Search Engine Update" columnist for ONLINE. Greg is the author of the several Internet books including Screencasting for Libraries (forthcoming, April 2012), Teaching Web Search Skills: Techniques and Strategies of Top Trainers, and Government Information on the Internet.
An internationally-known conference speaker on search engines and other Internet topics, Greg has spoken at conferences such as Internet Librarian, Online Information, Web Search University, the Special Libraries Association Annual Conference, and international meetings in London, Tel Aviv, Oslo, Stockholm, Paris, Pretoria, Montreal, Copenhagen, Sydney, Zagreb, and several locations in India. Greg has consulted for several major (and minor) search engines.
On the Web, Greg maintains Search Engine Showdown which reviews, compares, and analyzes Web search tools. He also runs the LibCasting blog which focuses on screencasting and libraries.
Greg has a Masters in Librarianship (MLS) from the University of Washington and a Masters in Music from the University of Cincinnati.