News
INFORUM 2017 survey results
Thank you all for completing the INFORUM 2017 survey, the results are now available for downloading along with the list of winners.
INFORUM 2017 Has Now Ended
Thank you to all our speakers, sponsors, and delegates for what was a great event! The INFORUM 24th conference will take part again in Prague at University of Economics from May 29 to May 30, 2018. The programme committee is inviting suggestions for topics and speakers for the 2018 Conference.
---
Guest speakers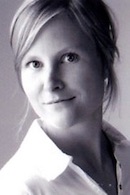 Kai Karin Geschuhn
Max Planck Digital Library

, Germany
Kai Geschuhn holds a master's degree in Library and Information Science from the Humboldt-Universität zu Berlin. At the Max Planck Digital Library, she works at the interface between license management and open access. She is part of the negotiating teams for Max Planck's offsetting agreements and she promotes OA2020, the INTACT project and the ESAC initiative aiming at the transition of the current subscription system to open access business models. Kai is coauthor of the MPDL whitepaper "Disrupting the subscription journals' business model for the necessary large-scale transformation to open access published in 2015.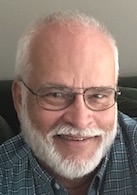 Carl Grant
University of Oklahoma Libraries

, United States
Carl Grant is the Associate Dean of Knowledge Services and Chief Technology Officer at the University of Oklahoma Libraries. He has demonstrated his commitment to libraries, librarianship, and industry standards through his participation in the Coalition for Networked Information, American Library Association and Association of College and Research Libraries, Library and Information Technology Association and on the board of the National Information Standards Organization (NISO). In recognition of his contribution to the library industry, Library Journal named Mr. Grant an "Industry Notable".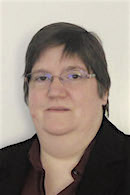 Fiona Greig
University of Surrey

, United Kingdom
Fiona Greig is responsible for acquiring, developing and managing access to the physical and electronic information resources required to support academic programmes and research. She leads on elements of the University Research Strategy including open access requirements, research data management and preservation and the strategic deployment of bibliometric information. She is also the Deputy Director of Library & Learning Support. Before coming to Surrey she worked at Plymouth University as a Content Strategy Manager and in two central Government Departments libraries. She is a Chartered member of CILI and the British Computer Society.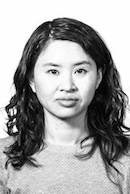 Yvonne Ng
WITNESS

, United States
Yvonne Ng is the Senior Archivist at WITNESS, an international non-profit organization, where she manages its human rights video collection, and trains and supports activists using video to archive their media. Yvonne frequently speaks and writes on personal and community-based approaches to video archiving and archival ethics, including teaching a new course on Personal Digital Archiving at New York University in 2016. She is also active with the Community Archiving Workshop, XFR Collective, and the Association of Moving Image Archivists. Yvonne holds an MA in Moving Image Archiving and Preservation from NYU.