news
overall conference evaluation

Thank you all for completing the conference survey, the results are now available for downloading along with the list of winners.

conference proceedings

The INFORUM 2009 conference proceedings are available online.

INFORUM 2010

The next INFORUM 2010 will take part again in Prague from May 25 to 27, 2010.

keynotes announced!

This year we are delighted to welcome guest speakers who are internationally renowned: Herbert Van De Sompel from Los Alamos National Laboratory, David Bawden from London City University and Carol Tenopir from University of Tennessee.
INFORUM 2009 Keynote and Guest Speakers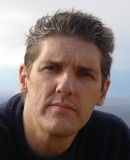 Herbert Van de Sompel
Los Alamos National Laboratory, USA
Herbert Van de Sompel graduated in Mathematics and Computer Science at Ghent University, and in 2000, obtained a Ph.D. there. For many years, he was Head of Library Automation at Ghent University. After having left Ghent in 2000, he has been Visiting Professor in Computer Science at Cornell University, and Director of e-Strategy and Programmes at the British Library. Currently, he is the team leader of the Digital Library Research and Prototyping Team at the Research Library of the Los Alamos National Laboratory. Herbert has played a major role in creating the Open Archives Protocol for Metadata Harvesting, the OpenURL Framework for Context-Sensitive Services, the SFX linking server, and info URI. He currently focuses his attention on the Open Archives Initiative Object Re-Use & Exchange effort (ORE) and on the MESUR project that researches usage-based indicators of scholarly impact.

David Bawden
City University London, United Kingdom
David Bawden is Professor of Information Science at City University London, and Director of the Information Science Centre within the University's School of Informatics. Originally coming into information science through a batchelor degree in organic chemistry, and an interest in chemical information systems, he holds masters and doctoral degrees from Sheffield University, and worked in pharmaceutical information services before joining City University. His main interests are in the history and philosophy of the information sciences, information behaviour and its relation to developing technology, and digital literacy. He is editor of Journal of Documentation, the leading European academic journal for library and information science.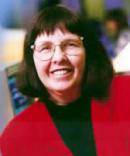 Carol Tenopir
University of Tennessee, USA
Carol Tenopir is a professor at the School of Information Sciences at the University of Tennessee, Knoxville and the Director of Research for the College of Communication and Information, and Director of the Center for Information and Communication Studies. Dr. Tenopir holds a PhD degree in Library and Information Science from the University of Illinois. Her areas of teaching and research include: information access and retrieval, electronic publishing, the information industry, online resources, and the impact of technology on reference librarians and scientists. She is the author of five books and  has published over 200 journal articles, is a frequent speaker at professional conferences and recipient of many awards in information science.