Conference programme
Vencovsky Aula
Opening Session
Chairperson: Vladimír Karen, Albertina icome Praha s.r.o., Czech Republic
New Horizons
Chairperson: Iva Horová, National Library of Technology, Czech Republic
Auditorium D
Archiving and Digitization as a Way
Chairperson: Radka Římanová, Charles University, Czech Republic
Poster Session
Chairperson: Radka Římanová, Charles University, Czech Republic
Rajska building
Infoparty (Social Event)
Chairperson: Albertina icome Praha s.r.o.
The Infoparty – a buffet reception – is held in the evening of Tuesday, May 29, 2018 in Rajska Building at the University of Economics – Winston Churchill square, Prague 3 (map).
Beginning at 7:00 pm.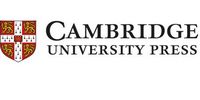 The Infoparty is organized in cooperation with the
University of Economics, Prague
and sponsors of the evening are
IOP Publishing
and
Cambridge University Press
.
Note: It is necessary to register to this event by checking the appropriate box in the registration form. Please remember to bring with you the printed invitation, which you receive at registration. A free cloakroom is available throughout the evening.